The world's first car offered in three electrified versions. 
Ioniq gives you the power of choice. Each model, all-electric, hybrid and plug-in hybrid, is based on a dedicated vehicle platform designed to enhance efficiency, comfort and handling. Plus, our Blue Drive® technology gives you lower pollution and higher performance.  
Ioniq Electric
Charge from home or work. Never stop for gas.
Coming this fall.
Ioniq Hybrid
Electric power helps you go farther on a gallon.
Coming this winter.
Ioniq Plug-in Hybrid
Electric when you want it. Gas when you need it.
Coming next summer.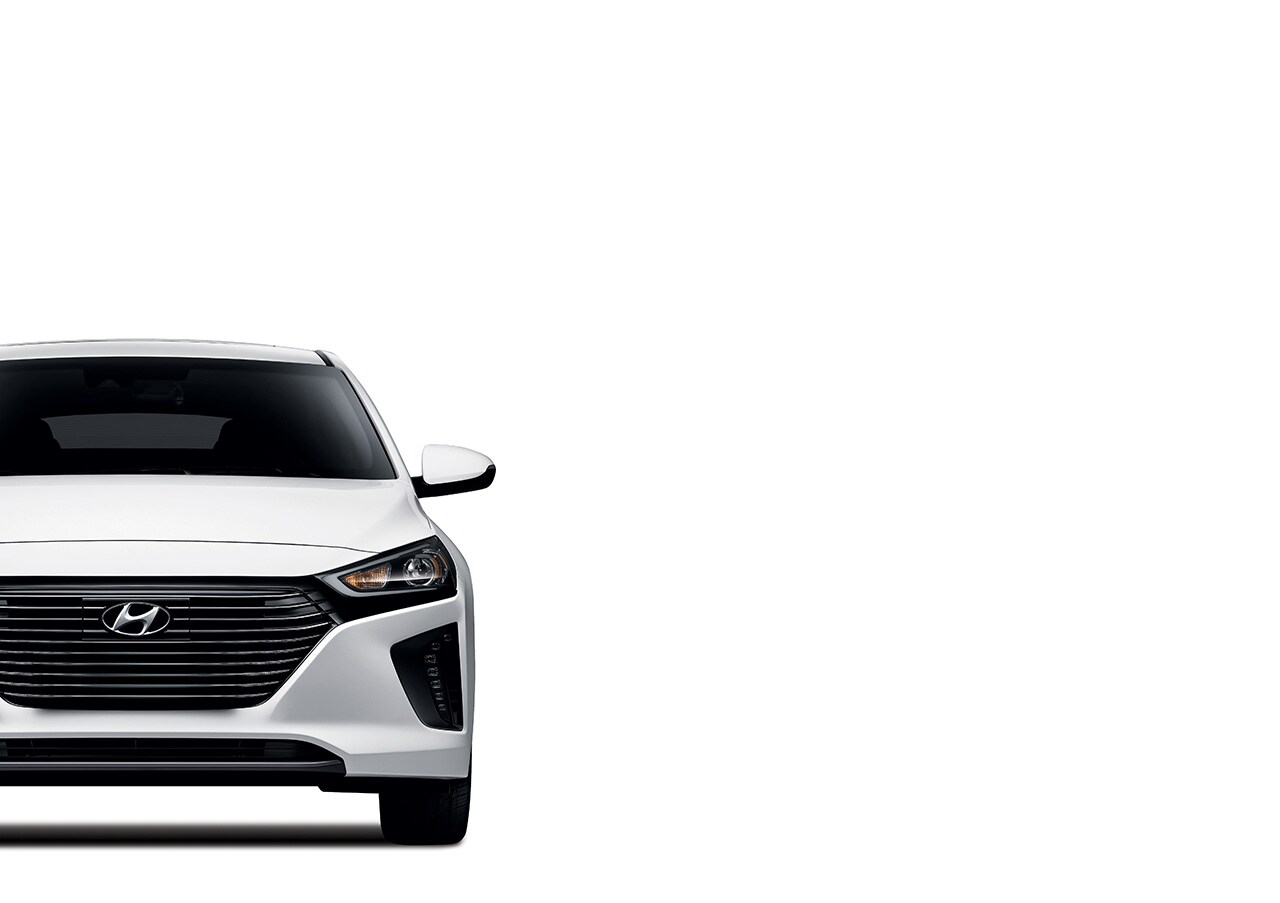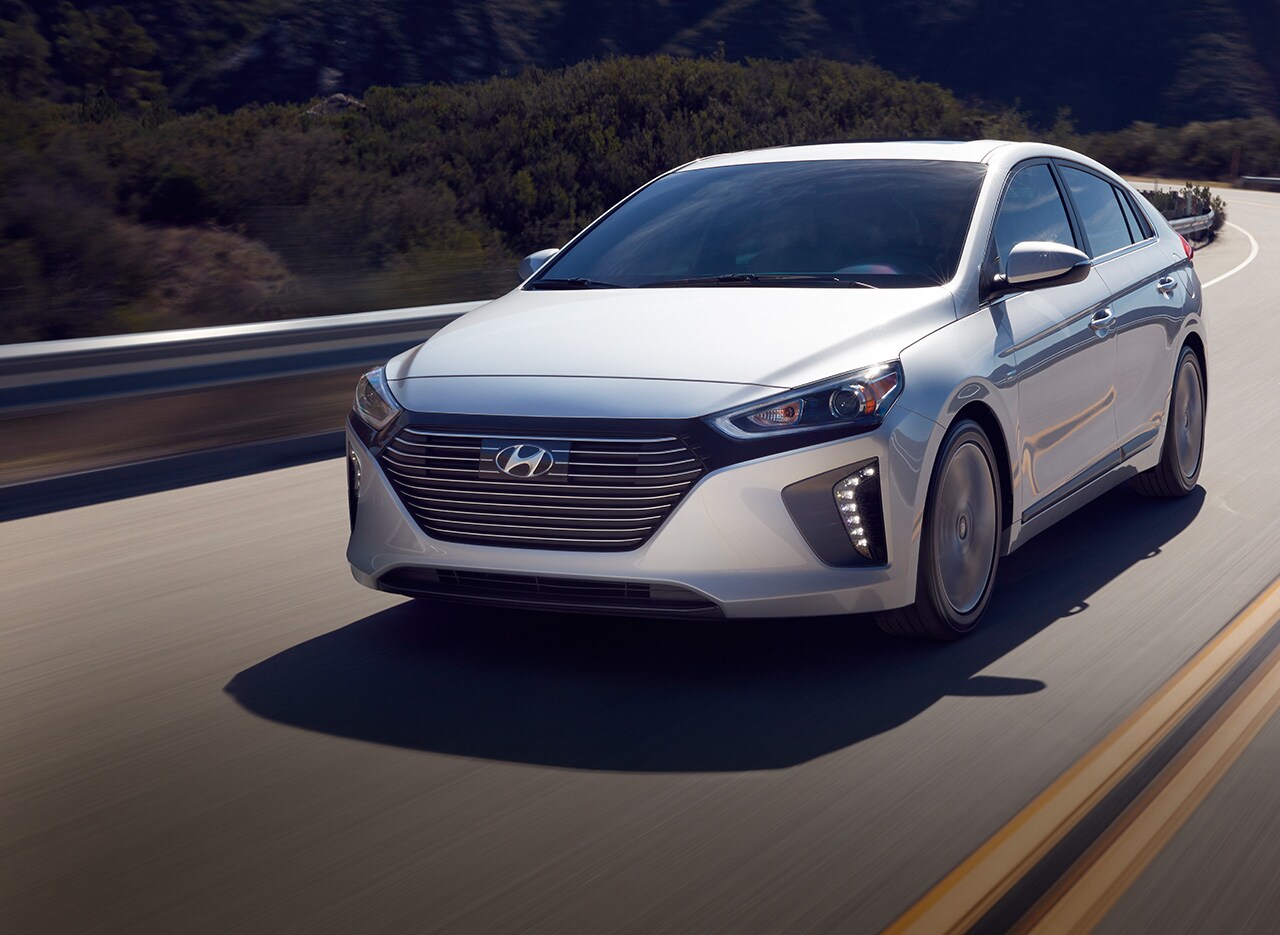 Features


They're not just  better ways to get around. They're better cars. Hybrids offer  efficiency. Electric cars are brilliant. But Ioniq steps things up with  thoughtful amenities, advanced safety features and ingenious design. The  result is a more rewarding drive.
Loaded with interior features.
Even those who value innovative  powertrains appreciate nice things. Ioniq delivers with a power  tilt-and-slide sunroof, heated front seats and more. There's also a  standard 7-inch color touchscreen display audio with Apple CarPlay
™
, Android Auto
™
, plus a rearview camera.
60/40 split-folding rear seatback      Power tilt-and-slide sunroof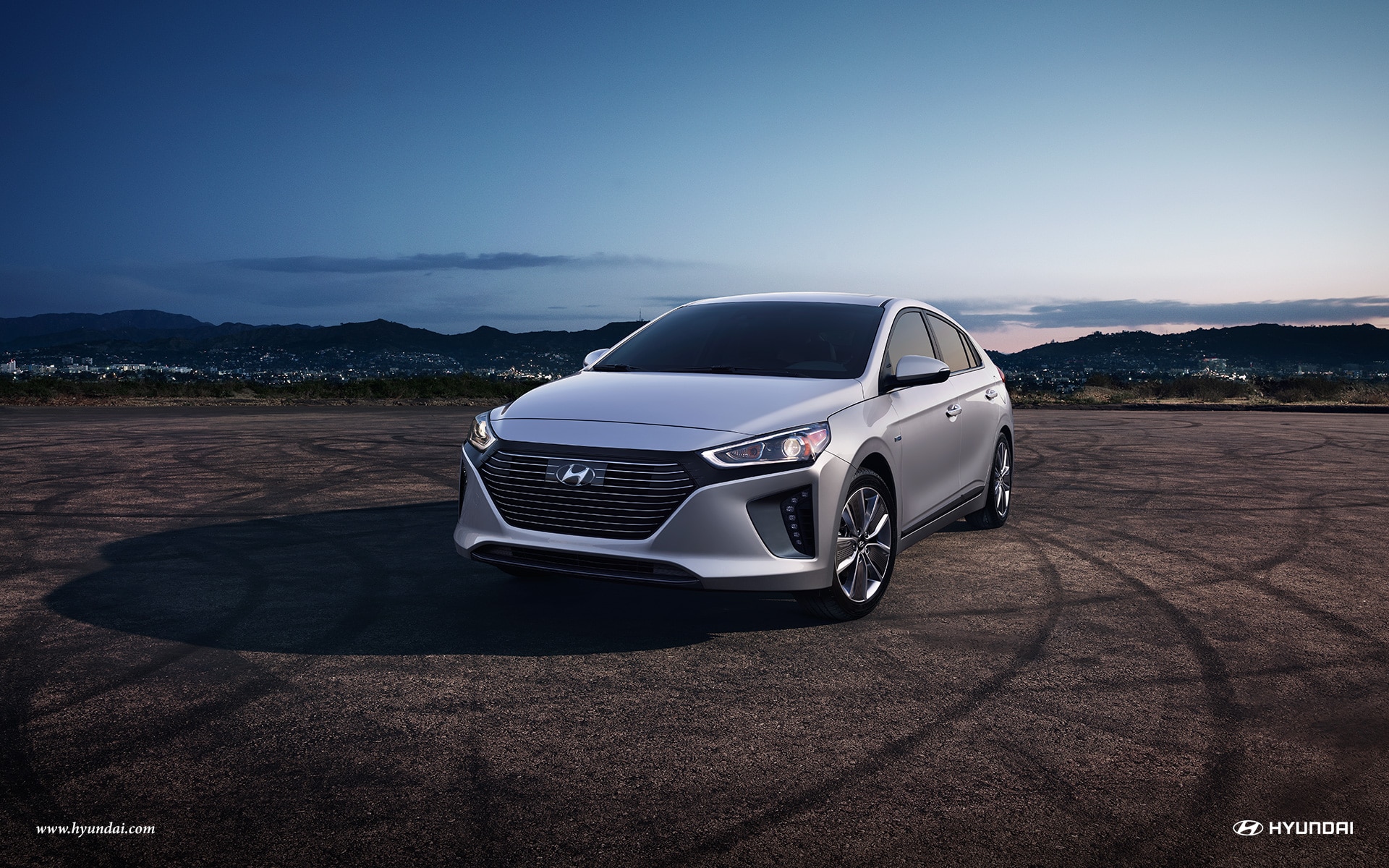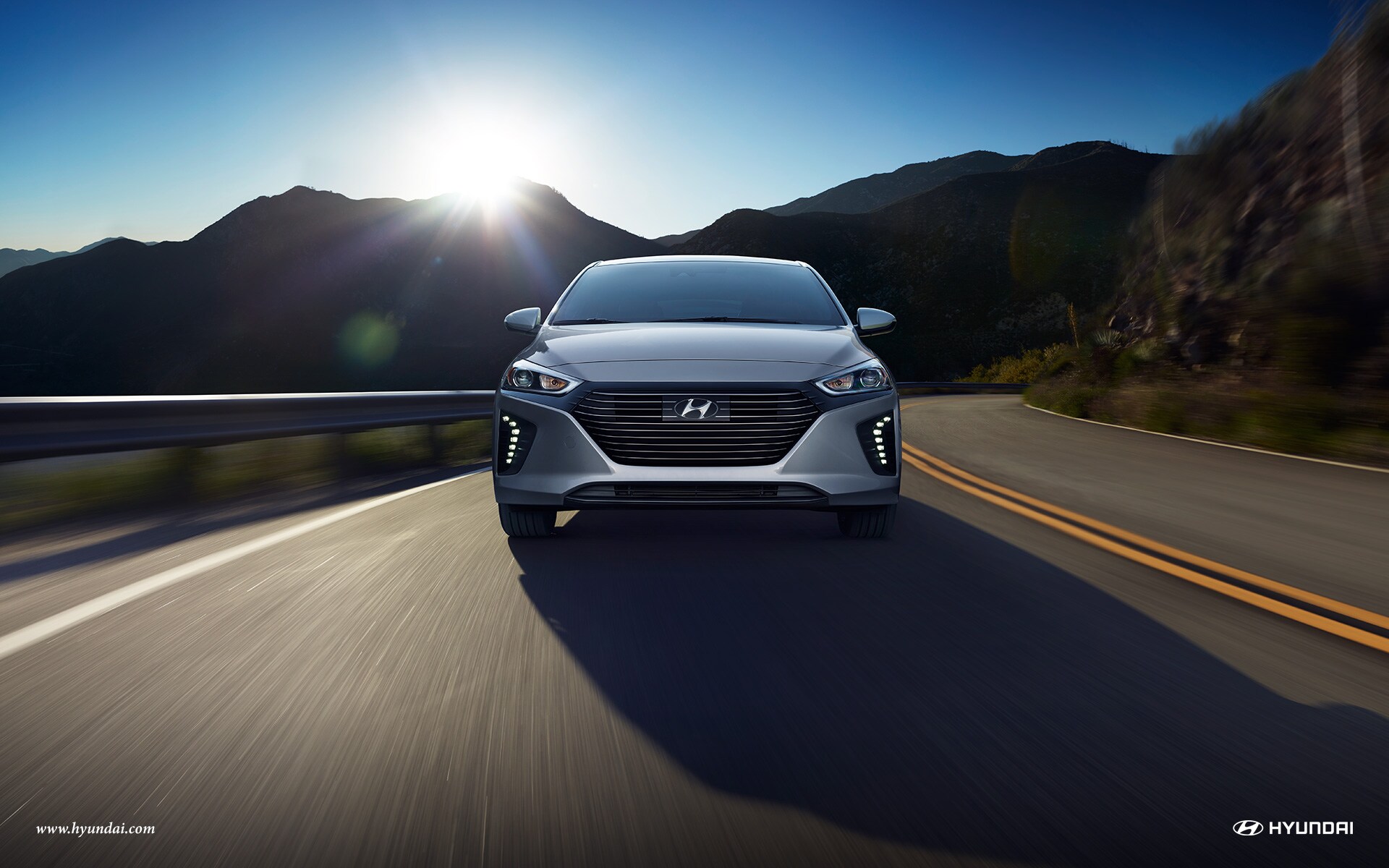 Slip through the air with the greatest of ease.
Ioniq's attractive and efficient shape  was designed to manage airflow with several active and passive  aerodynamic features. Its active aero front grille, wheel air curtains,  rear spoiler and smooth underbody cover, all combine to deliver a 0.24  coefficient of drag.                            
Advanced design and materials make for a better body.
The intelligent use of aluminum and  advanced high-strength steel gives every Ioniq model an extremely light  and rigid body structure. This blend of strong weight-saving materials  helps every Ioniq model use less energy as it moves down the road.  Additionally, less weight means higher MPG with better range and  acceleration.                            
Innovation and inspiration are all around us.
From the bio-fabrics to the recycled  plastics used to create the headliner, carpeting and door trim, even the  interior of the Ioniq shows an eco-conscious side. These pleasing  surfaces and textures are the result of the inventive use of  eco-friendly materials such as sugar cane and volcanic stone.
Sugar cane
Sugar cane accounts for 25% of the raw materials used in the interior's soft-touch door trim panels.
Volcanic stone
Recycled plastic combined with powdered wood  and volcanic stone reduces the weight of some interior plastics up to  20%.